Posted by Fred Koenig on Mar 11th 2020
Recommended Portable Microscopes
Recent advancements in technology mean more enhanced and convenient research equipment, and the portable microscope serves as a perfect example. It's now easier than ever to study specimens or hidden surface details in almost any setting. Students from all grade levels can conduct their research in any setting, and technicians don't have to bring a sample to their lab in order to properly examine it.
There are several different types of portable microscopes available for all levels and each one can be easily found through us at the New York Microscope Company.
Pocket Microscopes
Microscope users of all levels, from elementary school students to experienced professionals, can easily examine surfaces and smaller objects with the aid of a pocket microscope. The brand Carson is well known for creating this design, as it's the most convenient and affordable for all buyers. Their magnification can range from 20x to 250x depending on their intended use. These microscopes are battery-powered and come equipped with an LED light. Several models, such as the Carson MP-250 MicroFlip, also come with accessories like a slide base for added versatility and smartphone clip to capture images with your iPhone or Samsung smartphone.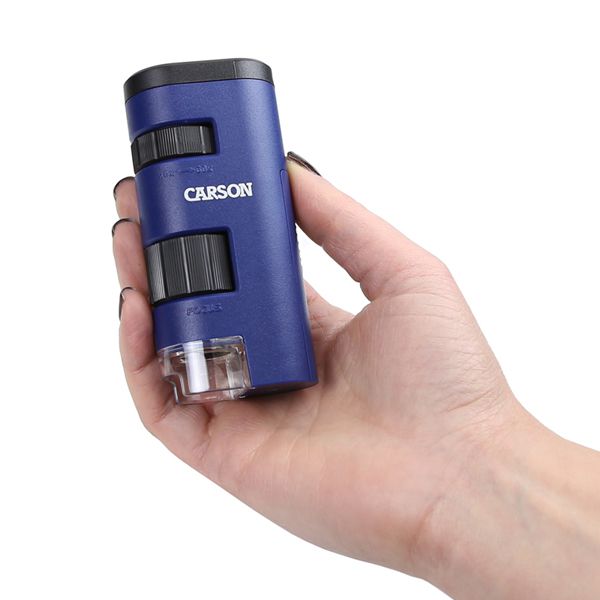 Classroom Microscopes
While pocket scopes are easy to carry, something more substantial is needed in the classroom. The Steindorff EZ Scope Microscope is an excellent option for both hobbyists and grade-school students, especially those in kindergarten through the eighth grade. It's offered with magnification ranges from 20x to 100x, and includes a separate eyepiece and objective. The EZ Scope is also a great alternative to the Brock Magiscope.
Other models, such as the ACCU-SCOPE EXM-510 LED Microscope, better suited for older students and more precise use. This solar-powered device offers 400x magnification, a Wide Field 10x/18mm eyepiece, and achromatic objectives at 4x, 10x, and 40x for great quality images. It's equipped with a mechanical stage with controls and and iris diaphragm.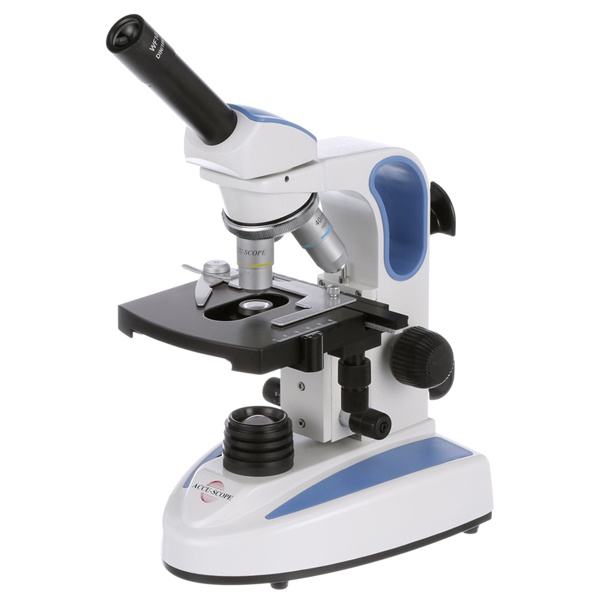 For more advanced uses in high school, university or small laboratories, an excellent option is the Labomed Lx400 Cordless LED Microscope which offers up to 1000x magnification, smooth coarse and fine focusing, quality optics and rechargeable LED illumination.
Field Scopes
Designed strictly for professionals, field scopes are mainly used to examine biological samples such as bodily fluids or parasites. These microscopes are a great choice for veterinarians. One model in particular, the Swift FM-31 LWD Field Scope, comes with its own carrying kit and a wide range of accessories. It is equipped with 10x eyepieces and offers up to 400x magnification. Optional 15x and 20x eyepiece can be installed for 800x magnification. It comes with 4x, LWD 10x, and LWD 40x objectives.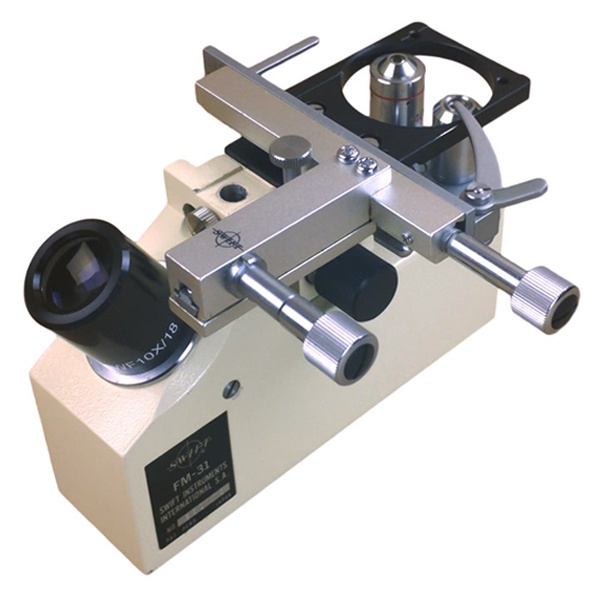 Portable Metallurgical Microscopes
Metallurgists require microscopes in order to fully examine surfaces for imperfections and correctly identify certain elements. Steindorff creates an impressive range of equipment for those who work in this field. The S-606 Portable Metallurgical Microscope with magnetic base and rechargeable LED illuminator is one of their most high-quality models. It has a total magnification range of 100x to 400x and LWD objectives at 10x and 40x.
The magnetic base allows this model to easily adapt to both pipes and flat surfaces of any size. It has even been recommended for examining the quality of cut diamonds and other antique gems, making it just as fit for geologists or even archeologists.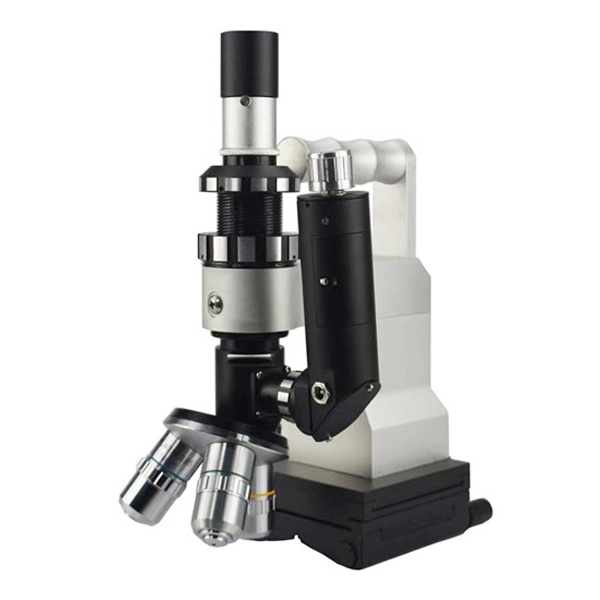 Portable Digital Microscopes
These innovative microscopes enable you to capture high-resolution images and stream live video to computers, smartphones, and tablets with ease. The Firefly USB digital microscopes are widely used in healthcare, veterinary, quality inspection, manufacturing, and labs. These microscopes offer up to 700x digital zoom and are equipped with multi-layer glass lenses to deliver superb image quality. What makes this type of portable microscope extra special is the state-of-the-art software which allows you to perform microscopic measuring and image editing in real-time.
The popular Firefly GT600 Wireless USB Digital Microscope features an 1600x1200 resolution, fully adjustable brightness with 8 ultra-bright LEDs, and a variety of stand options to improve the way you work.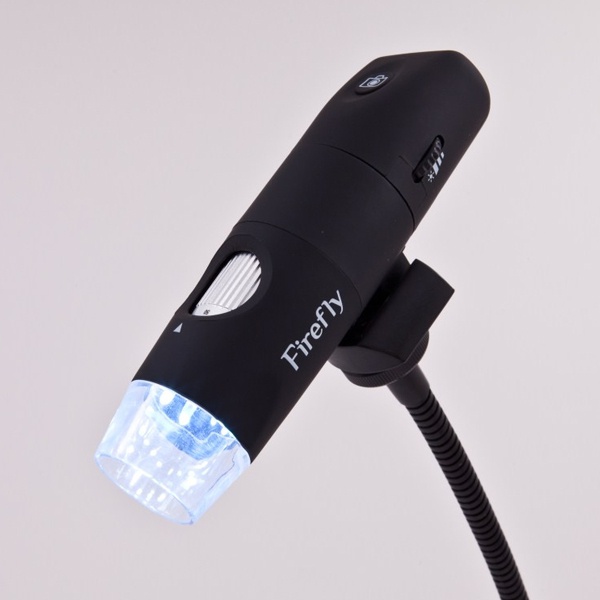 Shop Our Portable Microscopes
Whether you're seeking a microscope that fits in your pocket or a portable microscope for surface inspection, New York Microscope Company has all the options you need. All of our microscopes come with free service protection, from our starter microscopes to our high-end custom solutions. Check out our shop or browse our portable microscopes today!