Posted by Fred Koenig on Jun 7th 2020
Industrial Microscopes
Microscopes find use in a variety of settings besides clinical and pathological applications. Many industries use microscopes for various purposes such as inspection, quality control, measuring, soldering, and manufacturing processes.
What Is an Industrial Microscope?
Industrial microscopes offer effective ways to measure, control quality, inspect, and solder in manufacturing and other areas of industry. Using microscopes specifically designed for industry gives you a more thorough level of control and precision that can enhance the final product.
Whether your industry needs microscopic aids for routine inspections or for sophisticated analysis, having the right microscope can greatly impact outcomes. Pairing an industrial microscope with software designed for your applications elevates your results even further and makes the most of technology in a competitive marketing landscape.
Types of Industrial Microscopes
The type of microscopes used depends on the type of industry and technical requirements. New York Microscope Company offers many different types of industrial microscopes. We customize the microscopes based on the industry requirements as they vary with the application space. Below are commonly used types of industrial microscopes.
Stereo Microscopes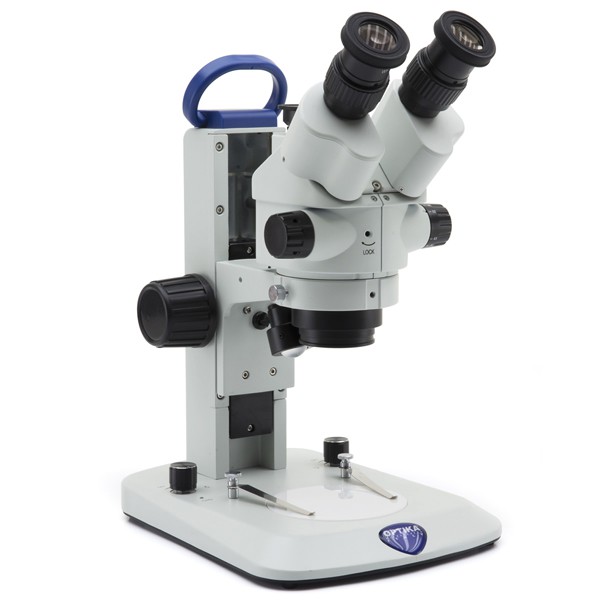 Stereo microscopes are primarily used in quality checks, inspections of small parts, soldering and in the manufacturing process. New York Microscope Company offers Industrial microscopes that are available from compact stand to flexible, plain stand LED light to polarized light to meet your industry's requirement.
Metallurgical Microscopes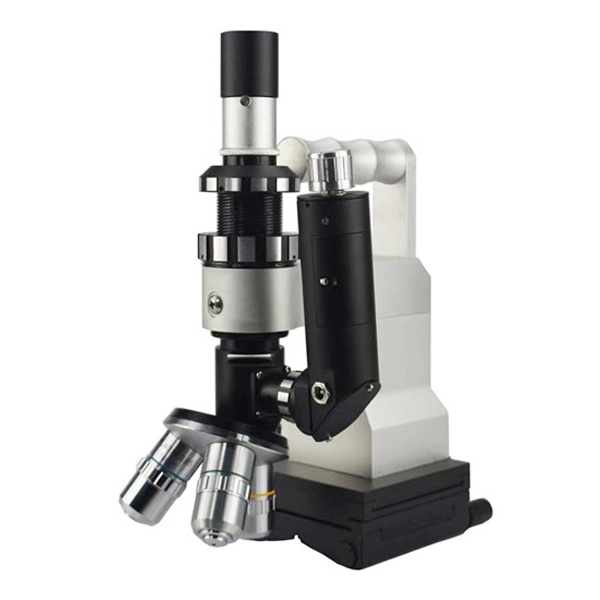 Metallurgical microscopes are used in the field of metallurgy, smelt, heat treatment, raw material inspection, material processing, food safety evaluation, medical/clinical testing, and geological testing applications.
Polarizing Microscopes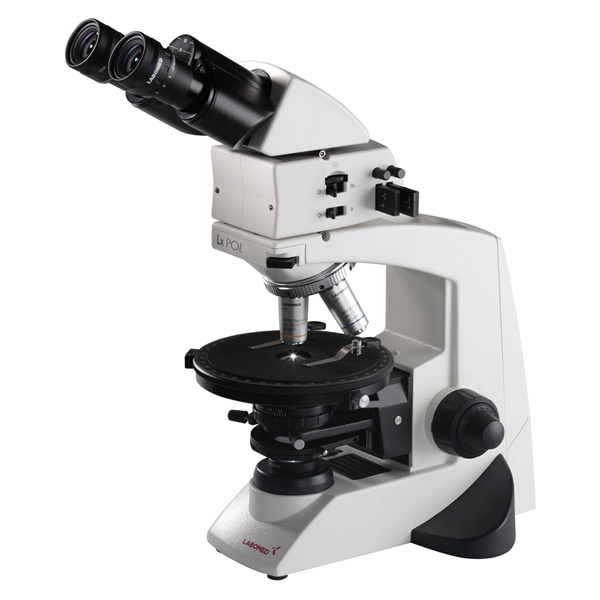 Polarizing microscopes use polarized light hence the name. This light technique enhances the contrast and quality of the image obtained with birefringent materials, ensuring a high sensitivity in qualitative and quantitative studies on a wide range of specimens, especially in crystallography, geology, mineralogy, and earth science but also in biology (especially for gout analysis).
Measuring and Toolmaker Microscopes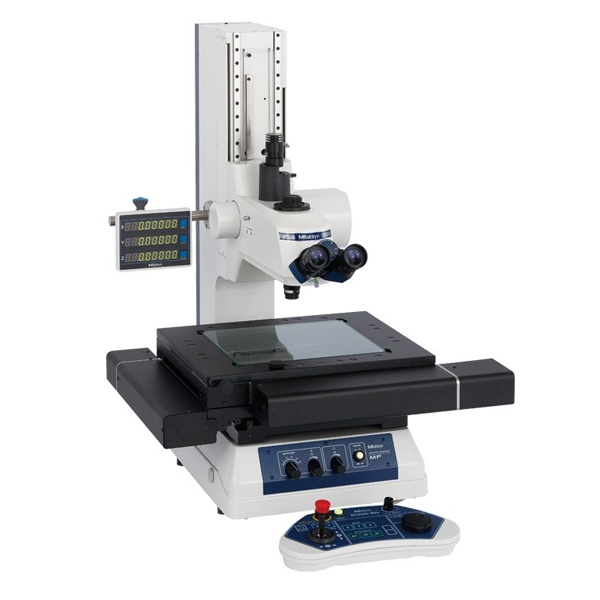 Measuring and Toolmaker microscopes are used to measure lengths, angles, diameters, and distances. It is used by manufacturers of automobile parts, in quality control to check the shape of screws and gears.
Asbestos Microscope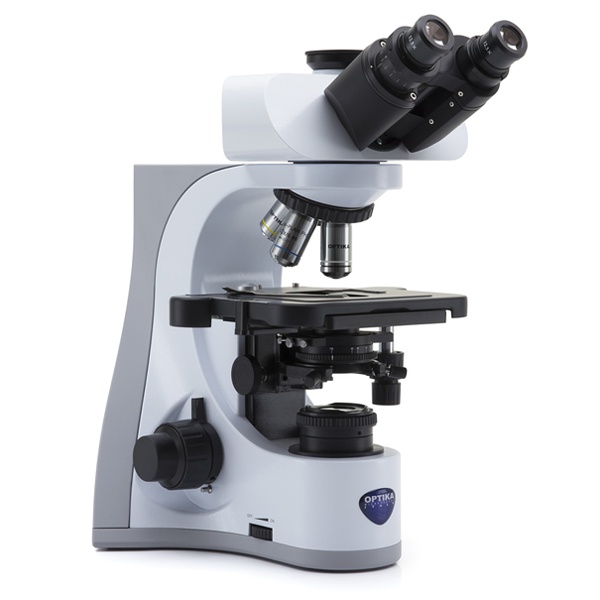 Asbestos microscopes are primarily used for estimating asbestos concentrations of airborne fibers and can be performed on-site for a rapid determination of concentrations of asbestos fibers in the air. Polarized Light Microscopy is also used for the positive identification of asbestos fiber. These asbestos microscopes can be connected to a digital camera. We offer a selection of PCM (Phase Contrast Microscopes) and PLM (Polarized Light Microscopes) from two leading quality Japanese manufactures, Olympus & Meiji and Optika, one of the leading European manufacturers as well as Accu-Scope.
Gemological Microscope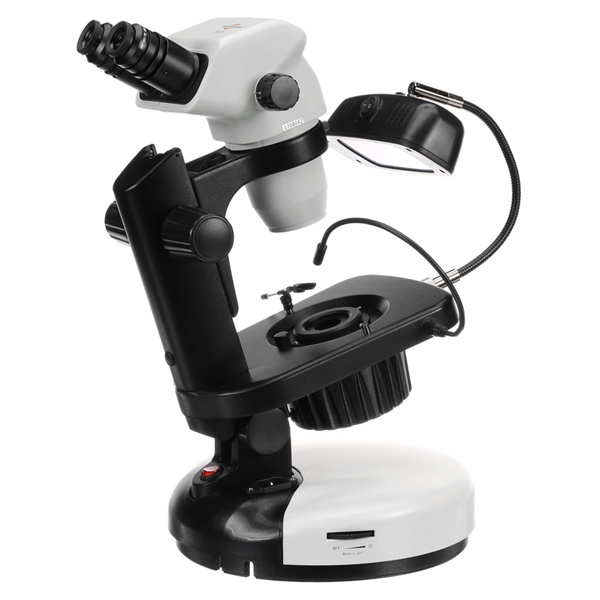 Gemological microscopes are used for analyzing stone setting and inspection. We offer models equipped with either fluorescence or led illumination, fixed or tilting stands including the heavy-duty flexible Acrobat arm stand, dual or zoom magnification and gemstone holders. These gem microscopes can be connected to a digital camera. We have a vast selection of gemological microscopes with variable zoom, ergonomic designs, custom magnifications, and other features that will help you get a clear image from your microscope for gem setting.
New York Microscope Company offers the best brands and varied selections of microscopes. We also service and repair all brands of microscopes, on the field or at our in-house service center. We offer microscopes of various configurations with or without digital cameras. Whatever be your industrial application, we have the right microscope for you. We also customize the microscope based on your application space. Take advantage of microscope specialists for expert advice and excellent customer service. Learn more about our industry and manufacturing solutions.
For product inquiries, bulk orders and other questions email info@nyscopes.com or call our Toll free number 877 877 7274 or (516)801-0313.
Shop our best sellers in Industrial Microscopes